DAX
The economic powerhouse of the EU – Germany, saw a third monthly gain to the upside, +4.9%, breaking into the 12000s. The DAX is now brushing against rising trend/resistance. It will be difficult to climb much further.. and certainly, the rate of increase will very likely decline.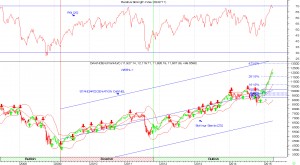 CAC
The CAC gained 1.7% in March, with a notable break above the giant 5000 threshold. It is probably important to recognize declining resistance.. which this summer will be around 5500/700s. If the US/world markets get somewhat upset… the CAC could be expected to fall back to 4000, which is a clear 20% lower.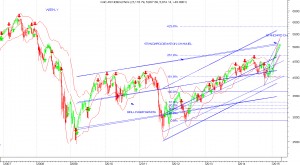 SPAIN
The most problematic of the EU PIIGS (due to its size) – Spain, continued to climb, with a March gain of 3.1%. The IBEX is now approaching the key 12000 threshold.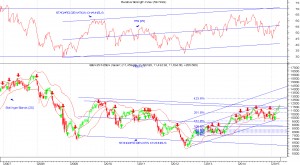 FTSE 100
UK 100 successfully retested support near 6,630 then took off, driving up toward 6,830 before settling out near 6,800. It needs to regain 6,900 on the index and 50 on the RSI to confirm an upturn.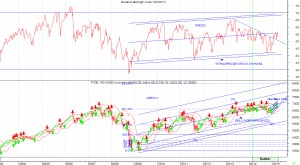 By Theodoros  Batsoulis
Technical Analyst
Risk Market
www.riskmarket.co.uk